My Daughter's Battle with Leukemia
---
Jeneen

-

2.13.2016 at 11:40 PM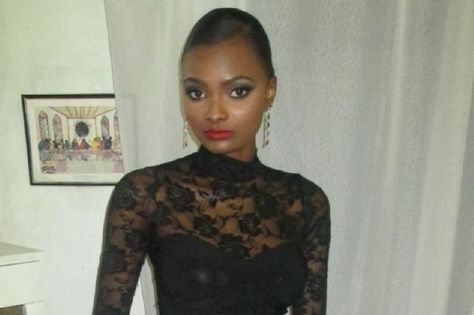 I just realized I have never shared my daughter's story here. She was diagnosed with AML, a rare form of leukemia on January 15th of 2015, just two weeks before her 18th birthday. After six months of chemotherapy, she was in remission. However, fighting leukemia is a two stage process, as a bone marrow or stem cell transplant is usually required to keep the cancer at bay.

After almost a year in the hospital, she was released the day before Thanksgiving. Singer Rachel Platten came to the hospital to perform her single "Fight Song" and she was interviewed by the Today Show. Unfortunately, a week later she came down with Septic Shock and has been hospitalized ever since.

She's chosen to share her story online, which you can read more about here, here and on her Pinterest page.


---
Tea_Honey

-

2.14.2016 at 04:28 AM

OMG, I am so sorry. How strange we know the imperfections and heartaches of our own lives yet somehow never ass-pre-ume others have issues just as devastating. I pray your child recovers. I pray she has one of those 'miracle' remissions that turn into permanency.

May God bless and keep her.
---
jamesfrmphilly

-

2.14.2016 at 04:58 AM

i will have her in my thoughts today. god bless......
---
Jeneen

-

2.14.2016 at 12:29 PM

Thank you both.


Something else I wanted to share is how my daughter's life was saved. There were no matching bone marrow donor for her, so my daughter's doctors used something called cord blood. A family out there somewhere had a child and saved the umbilical for public use. That umbilical cord provided the stem cells used to save her life. If you're pregnant, or know someone who is, you should tell them about this. Families are saving their umbilical cords for future use should something happen to their own children. Many are making those cords available via public banks. It's very easy and as I can attest, saves lived.

Read more here via Be the Match: https://bethematch.org/support-the-cause/donate-cord-blood/
---
jamesfrmphilly

-

2.14.2016 at 01:38 PM

that's a modern miracle right there!
---
jamesfrmphilly

-

2.15.2016 at 10:28 AM

FWIW : i focused on the brave girl in my morning meditation....
---
Jeneen

-

2.15.2016 at 01:49 PM

Thank you, jamesfrmphilly
---
grrlie

-

2.16.2016 at 04:08 AM

My sincerest thought and prayers to you and your beautiful daughter. May she make a full recovery. And thanks for sharing with us..

---
jamesfrmphilly

-

2.17.2016 at 01:11 PM

http://www.dailykos.com/story/2016/02/16/1486016/-New-cancer-treatment-provok...


In one study, 94% of participants with acute lymphoblastic leukaemia (ALL) saw symptoms vanish completely. Patients with other blood cancers had response rates greater than 80%, and more than half experienced complete remission.

Speaking at the annual meeting for the American Association for the Advancement for Science (AAAS), researcher Stanley Riddell said: "This is unprecedented in medicine, to be honest, to get response rates in this range in these very advanced patients."
---
soulitude78

-

5.6.2016 at 06:39 PM

My thoughts and prayers go out to you and your family, sis. Stay encouraged!
---